Dental Hygienists
Dental Assistants
Meet Dr. Thomas Wesley Mitchell
Meet Dr. Zachary Paul Phillips

Administrative/Technology Manager



Maddy had been coming to our practice as a patient since she was 3 years old, and joined our team in 2019. She helps manage the daily operations of our office and is our go-to person for anything related to technology. She ensures that we have a smooth-running, patient focused environment at our practice. When not at work, Maddy enjoys boating, hunting, and visiting with friends. She also enjoys spending time with her family and making memories that will last a life time.

HR/Employee Services Manager
Amber is originally from West Virginia, moved to Findlay in 1998, and began working with us in 2021 and was quickly promoted to office manager. She is caring and compassionate and works diligently to provide a comfortable environment for our patients and our other team members. She is our go-to communicator and manages anything related to interpersonal and public relations. When not at work, Amber enjoys spending time with family and friends, attending sporting events, shopping and traveling.
Finance Administrator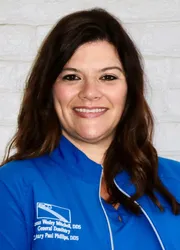 Aubri is our Finance Administrator and Privacy Officer. She works as a liaison between our patients, their insurance carriers, and our office. She also oversees billing for our office. She joined our team in 2018 and comes with many years of professional experience. When not at work, Aubri can be found spending time outdoors, or enjoying quality time with her family. You may also catch her watching her son play football or baseball.



Administrative Assistant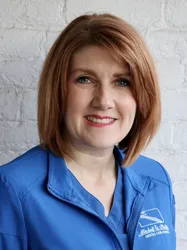 Angela joined our team in May 2021 and has over 10 years of experience in the dental field. Her experience ranges from dental assisting, to record keeping, to working as a lab technician, to office administration. She is upbeat, and always has a smile on her face. When not at work, she enjoys cooking, gardening, and spending time with her family.


Click the links below to meet our other team members!
Dental Hygienists
Dental Assistants
Meet Dr. Thomas Wesley Mitchell
Meet Dr. Zachary Paul Phillips